In the News
Intermountain Integrity Investigations and lead private investigator Christian Warmsley provide skilled investigation services in the pursuit of justice in various legal cases and causes.
---
David Heisler Last Seen Sunday Night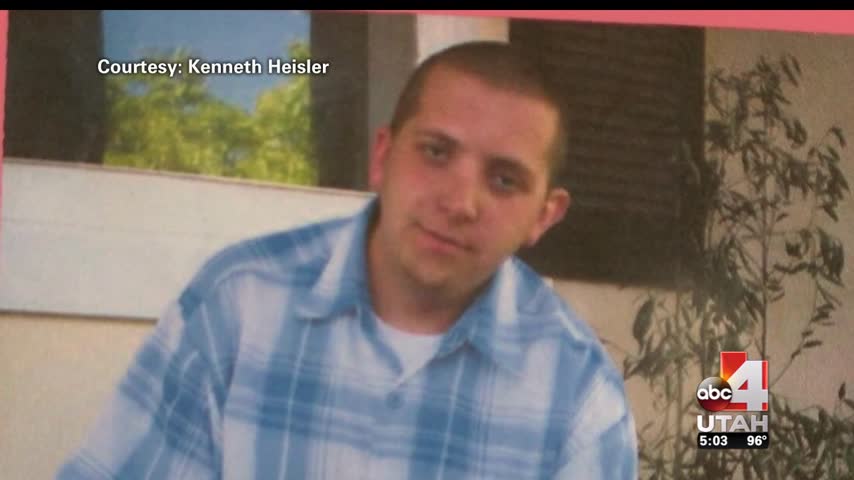 June 29, 2016 | By Hailey Higgins | Good4Utah News
SANTA CLARA, Utah (ABC4 Utah) A Santa Clara single father is missing and police say the circumstances around his disappearance are suspicious.
"You just don't leave and fall off the face of the earth," Christian Warmsley said, family spokesperson and private investigator.
Continue reading Single Father Missing Under Suspicious Circumstances
---
Written by Mori Kessler on March 18, 2015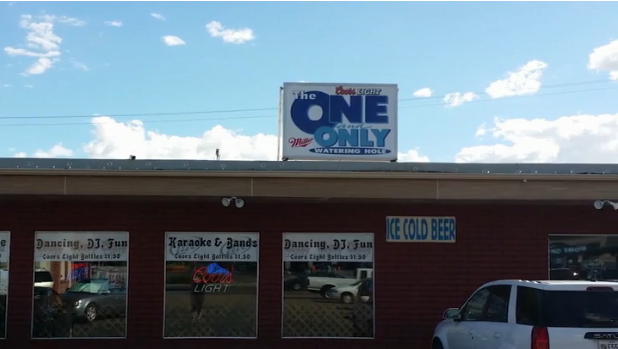 ST. GEORGE – Individuals alleged to belong to a biker gang and accused of being involved in an alleged riot that resulted in a stabbing last year appeared in 5th District Court Tuesday.
Some of those involved, who are either members of or associated with the Eastside and Brothers of Legion motorcycle clubs, saw their hearings continued to new dates, while others had charges against them dismissed. One man, David Davenport, 43, of Washington City, had his preliminary hearing pushed through and is now awaiting arraignment.
Continue reading Alleged biker gang member's case bound over for trial
---
Written by Aspen Stoddard on August 25, 2014
ST. GEORGE — A Washington County jury found a St. George man guilty of aggravated assault Friday for allegedly pointing a gun at a young family in February in a case of what the prosecution characterized as road rage.
A jury of seven women and one man returned a guilty verdict against 23-year-old Rashad Alton for one third-degree felony count of aggravated assault and a not-guilty verdict for one class A misdemeanor count of brandishing a gun. The case involved an incident that occurred on Interstate 15 in Washington and St. George in February.
On the morning of Feb. 10, Marnie Echols was giving her friend Steven Perez, 23, and his friend, the defendant Alton, a ride to St. George in her silver Honda Civic. While traveling southbound on I-15 in the left lane, just past the Washington Parkway exit, an altercation ensued and escalated. Echols' passenger, Perrez, was looking down when he felt Echols' car pass over the rumble strips, Perez said, after a white Honda Accord cut them off.
Continue reading Cellphone or gun? Man convicted in road rage incident
---
As reported by News Channel 2, kutv.com August 9, 2013
By: Christine McCarthy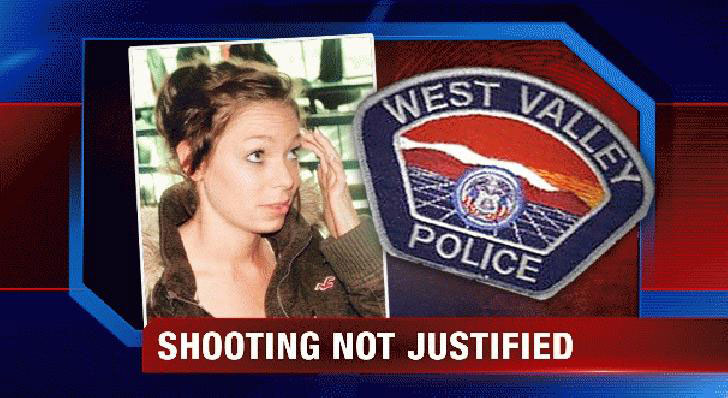 KUTV – After nine months of investigating, Salt Lake County District Attorney Sim Gill announced at a Thursday morning press conference that the fatal shooting of an unarmed 21-year-old woman by West Valley police was not justified.
"The shooting that resulted in the death of Danielle Willard on November 2, 2012, by Detective Salmon and Shaun Cowley was not justified," Gill said.
Gill's office pored over 3,800 pages of evidence, scrutinizing the actions of Det. Shaun Cowley and Det. Kevin Salmon, gathering and combing through forensic evidence, witnesses' statements and accident reconstruction reports.
Continue reading DA Says Shooting of Danielle Willard Not Justified
---
As reported by News Channel 5, ksl.com March 14, 2013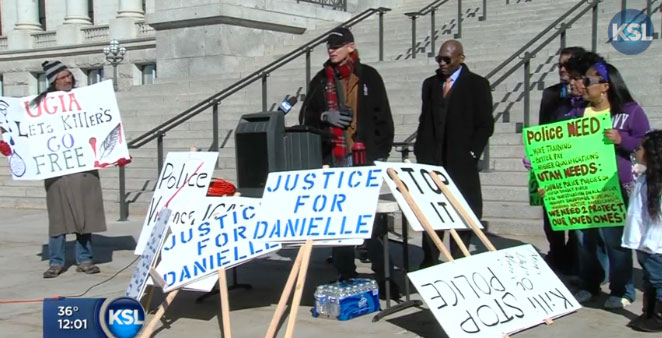 SALT LAKE CITY – Chants of "stop police abuse" and "we demand the truth" sounded outside the Capitol on Monday during a protest against lethal action by police officers.
In addition to demands for greater police accountability, an unusual message sounded during the two-hour protest: Improve training so officers use options other than lethal force, and increase pay for police as incentive for better performance.
Dozens of people attended the protest in support of the families of three unarmed individuals who were shot and killed by police officers in Utah in the past six months.
Continue reading Rally for Justice for Victims of Police Shootings held at State Capitol
---
As reported by News Channel 2, kutv.com Dec. 13, 2012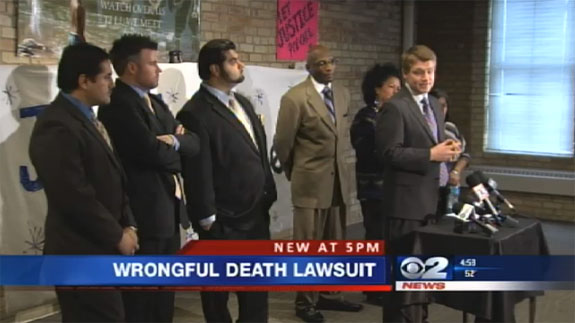 KUTV – Two months after their loved one was shot and killed, friends and family of Corey Kanosh still don't really know what happened.
The Kanosh family gathered in a Salt Lake City law office Thursday morning after filing a wrongful death lawsuit against the Millard County sheriff and the deputy suspected of killing Corey Kanosh.
An independent investigation was conducted shortly after the shooting, but the family hasn't been able to access that information.
Continue reading Private Investigator Suspects Foul Play In Corey Kanosh's Death
---
As published by The Salt Lake Tribune on Oct 23 2012 01:22 pm – Last Updated Oct 23 2012 11:56 pm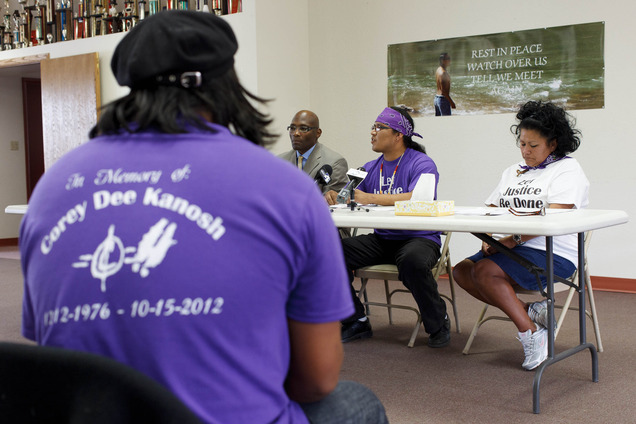 Kanosh – Gari Lafferty watched the ambulance parked along Reservation Road. When dawn broke and the vehicle turned and headed west, Lafferty knew her nephew was dead.
That knowledge has seemingly been the only certainty for the family of Corey Kanosh since the 35-year-old man was shot and killed by a Millard County sheriff's deputy after a high-speed chase last week.
About 45 tribal members gathered Tuesday in their community center, demanding answers from Millard County Sheriff Robert Dekker and threatening a wrongful death lawsuit.
Continue reading Family of Kanosh man shot by deputy threaten lawsuit