Private Investigator Suspects Foul Play In Corey Kanosh's Death
Family of Kanosh man shot by deputy sues for answers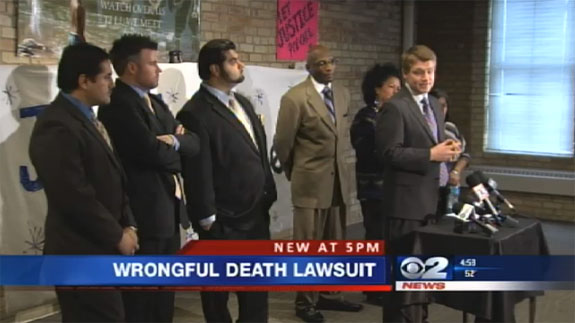 As reported by News Channel 2, kutv.com Dec. 13, 2012
(KUTV) Two months after their loved one was shot and killed, friends and family of Corey Kanosh still don't really know what happened.
The Kanosh family gathered in a Salt Lake City law office Thursday morning after filing a wrongful death lawsuit against the Millard County sheriff and the deputy suspected of killing Corey Kanosh.
An independent investigation was conducted shortly after the shooting, but the family hasn't been able to access that information.
They hired a private investigator to get some answers and he believes there may be some foul play involved.
The independent investigation into the death of Corey Kanosh is now in the hands of the Millard County Attorney Richard Waddingham, who says he plans to release a letter with his opinion regarding the shooting by Friday.