PSD/Executive Protection
Personal Security Detail (PSD) and Executive Protection is no longer the privilege and prerogative of governments and the wealthy. PSD's are commonly known as close protection detail, executive protection detail and VIP protection detail. The growing need for quality professional security services is becoming more and more common at every level of our social and business connections. Intermountain Integrity Investigations provides a unique approach to PSD's using techniques that combine not only extensive agent training, experience, strategy, state-of-the-art technology and industry knowledge; we also bring agents with indepth investigative skills and experience along with exceptional interpersonal and conflict de-escalation skills. Our agents are the first line in protective defense to ensure a threat never reaches you!
Tourists, travelers, athletes, celebrities, diplomats, business executives, government officials, court witnesses, investors and high-net-worth individuals are becoming more and more vulnerable targets of physical as well as financial threats. It is truely difficult to find a place we can say is "safe" from worldly influence and danger.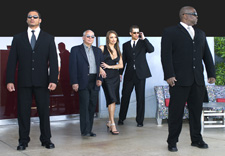 Intermountain Integrity Investigations customizes its Special Event Security to fit your needs. It was once common place for events to hire off duty police officers costing up to $80.00 per hour per officer; however, Intermountain Integrity Investigations can provide the same level of professional service at a far less expense to the customer. By teaming with Intermountain Integrity Investigations, we are able to work hand-in-hand to eliminate your stress and worry over security issues and liabilities. Intermountain Agents will always remain professional, polite and dedicated to assisting in your events success.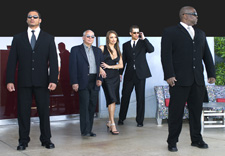 Our unique experience and training enables us to provide the following services upon request:
24 Hours on-call Agents
Security and Ivestigation Consulting
Close Protection for Patrons and VIP's
Security Agents – armed & unarmed
Specialized Guarding Operations
Private Celebrations or Government Events
Community Events
Athlectic Events
Loss Prevention
Prevention, detecton and removal of devices
Security Escort for Protected Individuals
Missing person or property recovery