Victories and Testimonials
Victories
State of Utah vs. Geoffrey Vaughns
Geoffrey Vaughns, a young college student and football player, was wrongfully accused of some very serious charges. As a result, his scholarship was put on hold, putting his whole life and future in jeporady. We are glad to report that due to our investigation, the truth was brought to light, all charges were dropped and this young man is now currently back in school.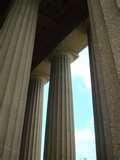 State of Utah vs. C. Jones
"We would like to offer our congratulations on a 100% acquittal of C. Jones. It was a very long and hard fought case, but innocence prevails. C. Jones was accused of a felony crime. But after a long hard fight, it was discovered that he had been wrongfully accused. Warmsley Investigations was hired to obtain information of witnesses and evidence to help prove the case. After many interviews and countless investigative hours, the evidence that Warmsley Investigations brought forth to the courts was instrumental in proving Mr. Jones' innocence."
---
Testimonials
"I can say without a doubt if I had not found Christian, I would be crazy trying to handle this domestic case on my own. He handles each client like a friend and helps you through the process.
He handles all facets of the field and does it with utmost confidentiality. On several occasions I have had to call him and he is always quick to answer.
Domestic cases are tough, there are so many emotional highs and lows and he knows not only how to prepare you for those, but how to bring you back to the facts and they speak for themselves.
Thank you for the care and concern you have shown my family and I. I know it is a long process sometimes, but I have always felt like we were friends through every step!"
- Debbie Heisler
"Christian Warmsley is a true professional in every sense of the word. Christian exceeding my expectations in his service, recommendations, timeliness, and communication through the entire process of working with him. I would have no hesitation recommending Christian to anyone seeking any of the services he offers and you will be pleasantly surprised with your experience."
- Dan Paulsen
"To all currently working with, or searching for, the many services Intermountain Integrity Investigators offers...
I have had the pleasure of working with Christian Warmsley as the Private Investigator involving a court case regarding a loved one. Lucky enough to cross paths with Christian and believing in the innocence of my loved one, I personally requested his help. Since our very first contact he has been extremely prompt, thorough, professional, and most importantly has kept me informed of all details needed for my own piece of mind. Christian has shown the highest level of dedication to his work, and has made a long difficult process much easier to cope with. He is driven to seek out and find the truth that is needed and necessary to serve as evidence and/or testimony. His willingness to serve his clients is with real results is immaculate, and his attention to detail is extremely helpful for the type of work he does. I have recommended his investigative services to others and will continue to do so. He has shown great care and concern for this case and has gone well out of his way to make sure all aspects of it are handled properly. I am grateful for all of the time and effort he has put forth to reach a fair resolution to this case."
Sincerely, P. Victorino
From a recent victory in an alimony case:
"I write to you in reference to Christian Warmsley regarding my personal experience with him as my priviate investigator.
I can say without hesitation that Chiristian is remarkable in his abilities. Not only is he professional and thorough, he made sure that I was always updated and aware, completely through the whole investigation.
Christian takes pride in his work. He's extremely prompt with his results as well as treating his clients with the upmost respect.
In the event I ever need a Priviate Investigator again, I would only use Christian Warmsley. I would highly recommend him and his services."
– Dr. Chalon Keller and R. Hall